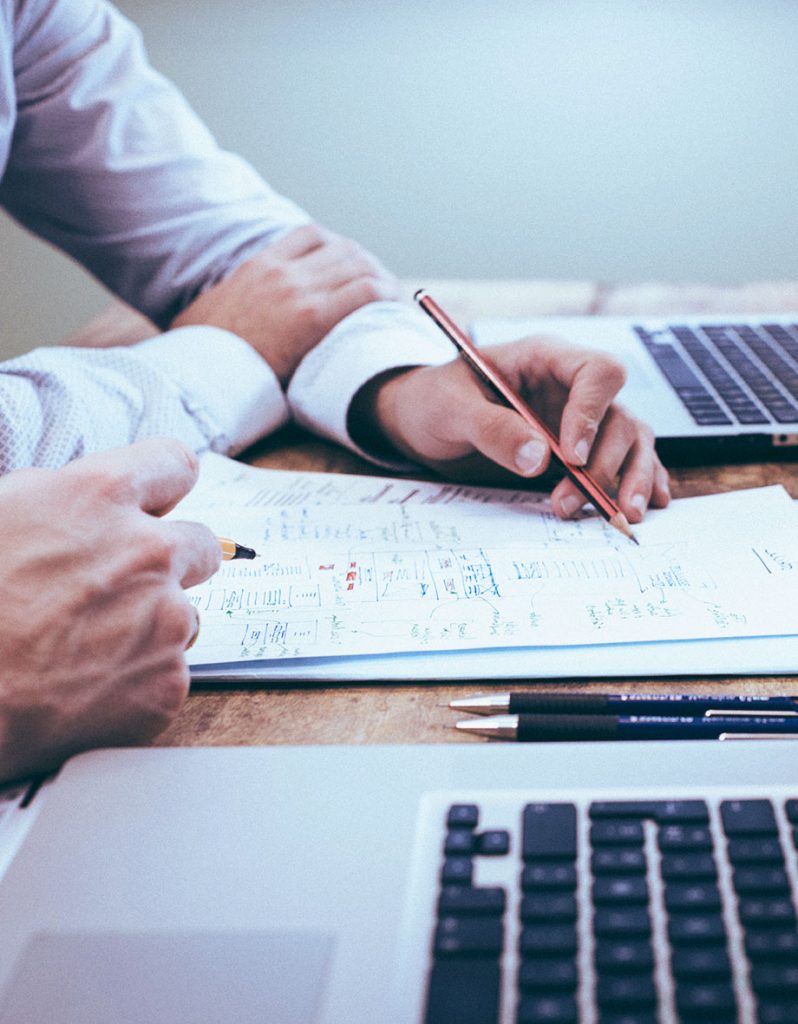 What is the HSPT?
The High School Placement Test (HSPT) is an admission test administered by Catholic and parochial high schools to evaluate 8th graders' reading, verbal, and math skills. Specific schools make admission decisions, place applicants, and determine scholarship awards based on a students' HSPT exam results.
The cost to take the HSPT varies at different schools. Many schools include the test as part of the application fee, but some schools may charge between $20-$40 to take the HSPT.
Performing well on the HSPT is extremely important for a student's success. HSPT scores play an instrumental role in choosing the high school the student will attend and determining placement for classes.
Test Format & Structure
There are five separate sections on the HSPT. The HSPT does not focus on memorized information, such as facts, to better measure students' academic achievement and lasts about 3 hours. Optional tests in science and religion are also available, depending on what your school decides. You'll want to check with the schools on your student's list to confirm if they will include these optional sections.
Verbal Skills

16 minutes
60 multiple-choice questions
Questions will cover synonyms and antonyms, analogies, logic-based questions, and verbal classifications

Quantitative Skills

30 minutes
52 multiple-choice questions
Questions will focus on number series, geometric and non-geometric comparisons, and number manipulations

Reading Comprehension

25 minutes
62 multiple-choice questions
Questions will cover reading aptitude for humanities, short non-fiction, and vocabulary

Mathematics

45 minutes
64 multiple-choice questions
These questions focus on mathematical comprehension, and knowledge of arithmetic, basic algebra, and geometry

Language Skills

25 minutes
60 multiple-choice questions
This section focuses on capitalization, grammar, usage, punctuation, spelling, and sentence structure
What to Expect on Each HSPT Section
Verbal Skills
This section tests the student's ability to correctly answer verbal analogy, synonyms and antonyms, logic, and verbal classification. Verbal analogies test if a student understands the relationship between two words. The synonym and antonym parts test the knowledge of vocabulary and the definitions of the answer choices. For verbal classifications, the student must identify which answer does not belong with the others. For logic questions, the student will receive three statements and must determine if the third is true, false, or uncertain based on the truth of the first two statements.
Quantitative Skills
This section tests the student's ability to correctly answer questions involving number series, geometric comparison, non-geometric comparison, and number manipulation. Number series questions test the student's ability to determine the relationship between numbers, letters, and symbols in a sequence. The geometric and non-geometric parts have students compare three figures or shapes (geometric) or numerical or mathematical expressions (non-geometric) to determine the relationship between each. For number manipulation, the student will use different mathematical steps to solve problems.
Reading Comprehension
This section includes passages that test a student's comprehension of ideas, themes, tone, and author's intent. The student needs to quickly understand the main idea of a passage, identify its supporting details, and demonstrate mastery of vocabulary. The passages used on the HSPT cover many different topics, including but not limited to science, history, and literature.
Mathematics
This section tests the student's ability to answer questions about arithmetic, algebra, and geometry. For arithmetic, students must showcase a strong understanding of the number line, order of operations, multiplication, division, addition, subtraction, fractions, decimals, percentages, and other elements of basic math. For algebra-related questions, students will solve questions involving algebraic equations and concepts.
For geometry-based questions, students will demonstrate their understanding of the area and perimeter of plane figures, the volume of solid figures, angles, and graphing. Also included in this section are word problems involving rate, time, and distance. Students may not use calculators in the HSPT math sections.
Language Skills
This section tests the student's knowledge of grammar and writing mechanics. Questions involve spelling, punctuation, capitalization, principles of grammar, and language composition and expression. Also included are topic development questions that give the student a topic sentence, then the student must choose a second and third sentence that best develops the topic. Additionally, the student may be given a title and will then choose a topic sentence that belongs under the title.
What are the Different Versions of the HSPT?
Closed HSPT – a newer, secure version of the HSPT measuring students' verbal and quantitative skills, reading, mathematics, and language. High schools can add optional tests for science, mechanical aptitude, or Catholic religion. Schools administered the Closed HSPT lease the testing materials from the Scholastic Testing Service and return the completed tests to STS for final grading.
Open HSPT – an older version of the HSPT measuring students' verbal and quantitative schools, reading, mathematics, and language. Schools administering the Open HSPT own the testing materials and administer and score the exam locally.
Pre-HSPT – a practice version of the Closed HSPT that may be offered to 7th graders.
E-Score – the electronic version of the Closed HSPT enabling students to take the exam online and receive scoring results the same day.
How to Calculate Your HSPT Score
There are no retakes for the HSPT. If a student opts to take the test again, his or her lowest score will be counted. HSPT scores are reported as percentiles. 1st to 23rd percentiles are considered low. 24th to 75th percentiles are average. 76th to 99th percentiles are high. The 50th percentile is an average HSPT score. A good HSPT score is considered to be above 75. There are no deductions for incorrect answers! Answer all questions to the best of your ability and avoid leaving answers blank.
The HSPT exam derives a raw score by adding up the number of correct answers in each subtest. That raw score is then converted into a standard score. Each student's standard score is compared to test results from a national sample of students. Then, a national percentile ranking (NPR) is derived for each subtest. The NPR indicates what percentage of students included in the sample scored less than the student. So, if your NPR is 39, you did better than 39% of students in that sample. The highest percentile you can score is 99 and the lowest is 1.
How to Prepare for the HSPT
See if your school offers a Pre-HSPT testing option. This exam is offered to some 7th-grade students and is given by the Scholastic Testing Service, allowing schools to rent the testing and scoring materials. Don't forget to utilize HSPT prep books from local bookstores or online. These information books will provide students with insight into the type of questions they will encounter, thereby preparing them for success.
Students can become more familiar with the test by registering for HSPT prep courses and workshops. Some schools offer these programs, but many families often choose to employ a third-party HSPT tutor.
Finally, remember to review material for every section, especially focusing on those sections where the student displays weakness. Build knowledge and understanding of each section to prepare for the final HSPT test.
Jumpstart Your HSPT Prep Today
Succeeding on the HSPT is crucial to get placed in the high school your student wants to attend. Doing well on the test is going to require a lot of preparation and studying. TestPrepScore and other tutoring professionals will best prepare students for the test. Be sure to spend plenty of time and energy getting ready for the HSPT, as doing well on it will set your student up for an early pathway of academic success.